Gavin Hugh launched the Creative Film Fife Network in 2019 to connect and showcase creative filmmaking talent in Fife, Scotland and beyond. Here, Gavin introduces the new website and our ambitions for the future.
Welcome to the new Creative Film Fife Network website!
There is a wealth of creative film talent in Fife. From actors to directors, musicians to make up artists, costume designers to writers… Fife is filled with inspirational creators and artists, all of whom do amazing things in unique and distinctive ways.
Yet these creatives often work in isolation from one another. Local filmmakers and creative talent are often unaware of the impressive skills and remarkable projects around them; the exciting opportunities and like-minded individuals right on their doorstep.
Not only that, but many don't realise the value of their skills in filmmaking.
Filmmakers aren't just directors and actors dreaming of making it big. Costume designers, hair and makeup stylists, musicians and technicians… Fife has a huge number of these filmmakers in waiting, with their creative talents exactly what many projects are crying out for.
The aim of the Creative Film Fife Network is to change that.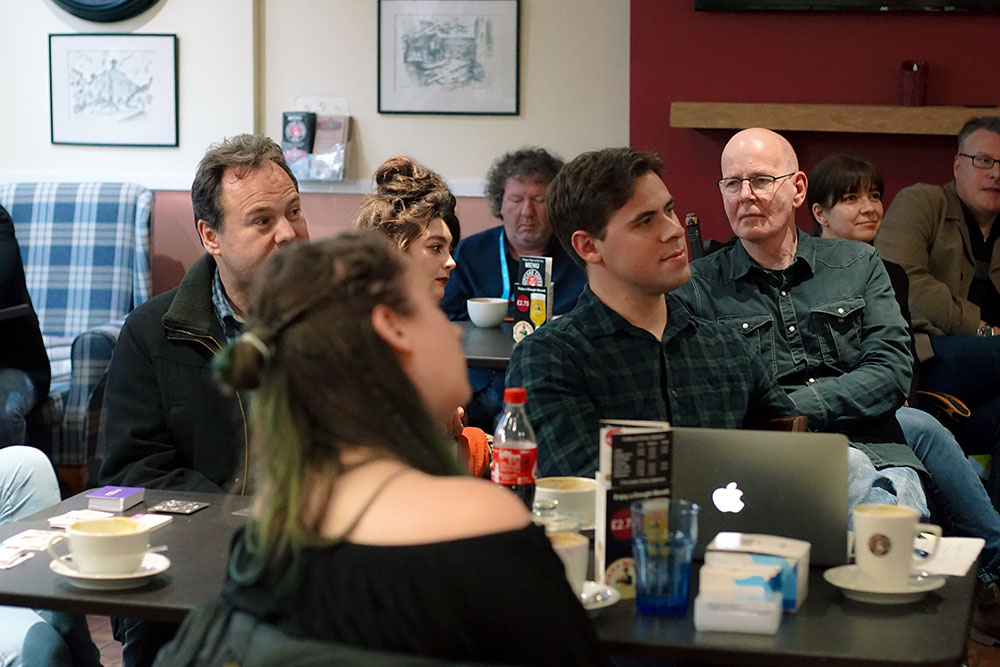 Many say there is a lack of opportunity to be creative in Fife. The goal in creating the Creative Film Fife Network has always been to help create and inspire those opportunities; encouraging people to get their own projects off the ground, bringing filmmakers together, offering a platform to showcase the best local talents and projects, and to include more people who hadn't previously considered how much they could get involved and enjoy it.
The Creative Film Fife Network was launched in 2019 through MidgieBite Media with a stated aim to hold networking events to support local filmmaking. That aim has also been expressed through our Facebook group, where countless local filmmakers have shared their projects and connected with many other talented people online.
Fife filmmakers shouldn't feel they have to go further afield to find creative opportunities, whether to Glasgow or Edinburgh or beyond. They should feel confident to be able to create their dream films and work with a talented skills base right here. Right in the heart of Fife.
I want to bring people from outside Fife to come to us. To our events – hosted here – with talent pouring into Fife to take advantage of what we can offer and connect with the community we have. Fife has the potential to be a leading creative hub for filmmaking in Scotland. Given the talent and imagination that exists here, there's no reason why we can't be.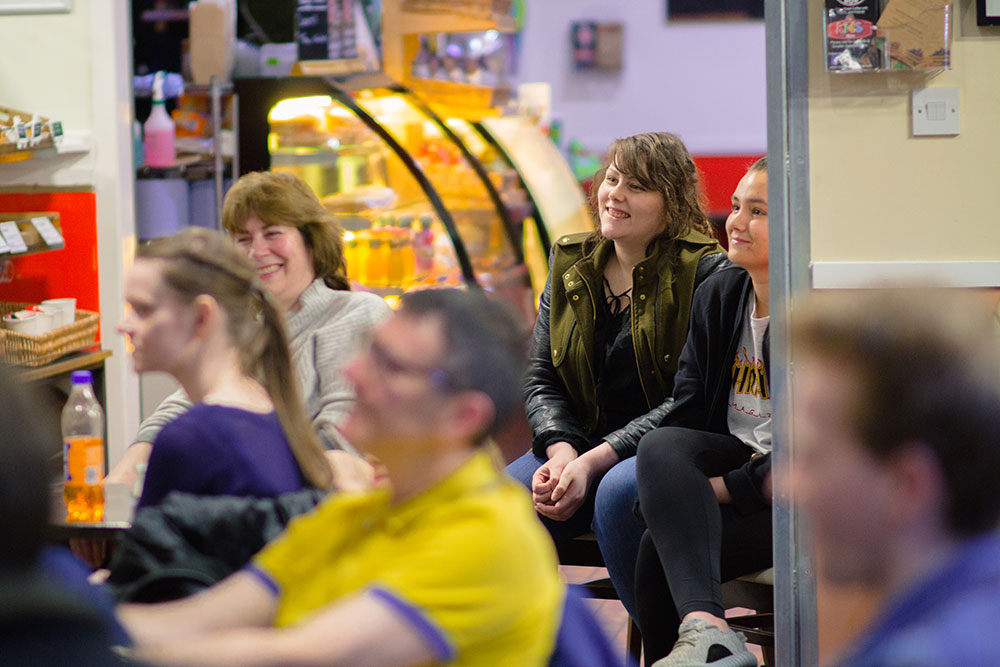 Of course, there's something that must be addressed.
This website has launched in the midst of the coronavirus pandemic.
It's a time of great concern, anxiety, stress and even loss for so many. And within those challenges, it's become extremely difficult for people to work together and collaborate. Film is by nature a collaborative process, where team members unite their skills to create something whole.
Many will no doubt be frustrated that their projects and plans are on hold. Even for the Creative Fife Fife Network, plans have changed. MidgieBite Media had to cancel our upcoming Networking Night on Friday 8th May at the Kings Live Lounge due to public safety concerns. Given that we want to bring people together, hosting events that create opportunities to do so, this was an extremely disappointing – albeit necessary – step to take.
To that end, I hope this website can help to address some of those needs.
Whether it be putting the spotlight on local creators, showcasing exciting projects, or publishing blogs from the local filmmaking scene… I want this website to give filmmakers a chance to tell their stories, and to discover new collaborators for the future. A special thanks in particular to Niki Paterson for putting the website together – it wouldn't be launching without her hard work, technical skills and contributions!
We'll be updating this site regularly, and you can expect many more exciting announcements about future plans, too. Please do get in touch. Whether you want this website to put the spotlight on yourself, your projects, your team or your thoughts: we want to hear from you.
We hope you enjoy what we've put together. Thanks for reading, and here's to the future of filmmaking in Fife.
If you're interested in getting involved with the Creative Film Fife Network, please contact us.
Alternatively, please join our Facebook group – we'd love to hear from you.